Sign Up Today for a
FREE 14-Day Trial
Introducing DNI
DNI call tracking, or dynamic number insertion - Learn More Below.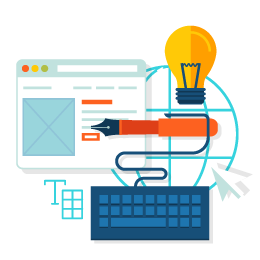 What is DNI Call Tracking?
DNI call tracking, or dynamic number insertion, is a popular marketing analytics tool that tracks phone calls from existing and prospective customers.
Why is it important?
Phone calls are an integral part of marketing and crucial to determining your ROI.
Nowadays, with everyone using their smartphones to access social media, Yelp, and websites, phone numbers are only a click away and easily trackable. With DNI, you can register different tracking numbers for each site, allowing you to view the caller's name, number, location, source site, length of the call, and you can listen to it. This means you can get so much more information about your customer demographic than ever, as well as analyze the quality of your business' customer service.
How can it help me?
Using DNI call tracking, you can take not only the information of your callers to turn leads into conversions, but you can also listen to what services they are interested in, as well as track the success or failure of each call to build upon for future success. Employers can take away tips and implement new sales and customer service techniques with their team to ensure effective and informative customer service and sales strategies. There are endless marketing strategy possibilities thanks to the intel provided by DNI call tracking and it is imperative that you consider this service when building a digital marketing plan for your business.
If you are interested in learning more about this service, please call: 213.568.3650.