Social Media
Marketing Services
An effective social strategy can help to grow an engaged audience, we help to maintain your social presence, engaging with your company's followers.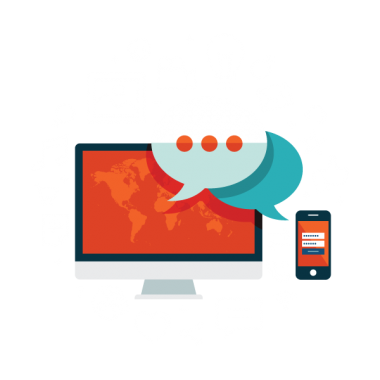 We are a full service SEO agency and our social media experts help establish your business objectives and identify your target audience, create engaging and shareable content and finally link up your social media marketing with all other aspects of your online presence.
Being a full service web marketing firm, social media is a big part of our service. When choosing a web marketing company it is important that you ask why is social media important to me, what purpose does social media serve, and what is social media going to do for my business? Those answers varying depending on your business and we are here to help.
Coaching: We provide one on one coaching to our clients and see them through the brainstorming process all the way to the implementation process. We pride ourselves in our personal involvement and our consistency of making sure our clients are delivering an engaging social media presence to their customer base.
Validation: One of the ways Google looks at your business' web content to know how to rank your website is by looking at how many people found your online content useful. Here at CW Taylor we have seen that having good information on your website and how many times your information is shared on social media (Google Plus) there is a correlation on google, ranking you above your local competition.
Brand Monitoring
Improve your business' reputation using the social media tools within the software marketing. Detect and record every mention of your brand to find out what your clients and potential customers are saying in relation to key industry term.
Social Media Contests
Facebook, Twitter or Pinterest contest can highly increases the quality traffic in your business in a short period of time. Our experts will determine which types of contest and which social networking platforms are the most suitable for your brand.
Social Media Management
Our social media professionals via Facebook, Twitter and LinkedIn will communicate with your current and potential customers, increase traffic to your website and achieve great results in influencing and building relations with your target audience.
Setup & Custom Profile Design
Social media profiles created and tailored with awesome images, fantastic graphics and striking page designs will definitely attract attention from interested parties over a competitor company.
Tell us about your project and transformations will start today
Our team of professionals is going to make sure that your business is socializing with the right people and in the right way, let your social media marketing campaign be handled by professionals. Reduce sales cycle time from days to minutes.